Corporate Communication Division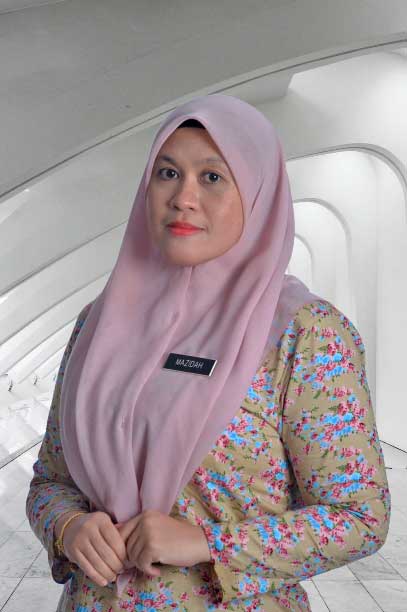 Mazidah binti Mustapha
Director

National Department For Culture and Arts
Level 34, Lot 1001, TH Perdana Tower
Jalan Sultan Ismail
50250 Kuala Lumpur

Tel : 03-2614 2184
Email : mazidah[at]jkkn.gov.my
Division Functions & Roles
To carry out function as department's focal point in delivery and channelling department's information.

To coordinate the department's branding delivery and information channelling including building effective collaboration networks between JKKN and media and various sectors.

To create smart collaboration with various sectors in implementing department and national cultural arts programmes by sourcing out sponsorship opportunities and appropriate funds

To introduce and expand cultural arts product marketing and services at local and international level as well as strengthening marketing strategies through the provision of cultural arts products and services marketing package.

To become the catalyst pf cultural arts promotions by providing and promoting cultural arts content to local media.

To expand new media as main delivery medium by creating social media community networks.